Wire EDM & Wire Erosion Specialists
For nearly 40 years H V Wooding has specialised in Wire Erosion / Electronic Discharge Machining, where we have developed the highest levels of expertise to become true market leaders.
"Wire erosion, a precision machining technique, is capable of achieving highly accurate tolerances of +/- 5 microns. This level of precision is particularly noteworthy when considering that a human hair, for reference, has an approximate diameter of 100 microns. This highlights the impressive capabilities of wire erosion in producing precise and intricate components."
What is EDM / Wire Erosion?
Electro Discharge Machining (EDM) wire erosion is a precision engineering process that involves cutting a workpiece with a strand of wire. The process creates electrical sparks between the wire and the workpiece, which erode the material to achieve a precise cut. It is a cost-effective method that is characterised by its high accuracy on thicker component parts.
Recent advancements have led to the use of dielectric deionised water as a coolant to ensure the metal components do not overheat and to wash away any particles that may interfere with the cutting process. The process begins by starting at the edge of a workpiece or by drilling a hole where the cutting will begin.
The advantages of EDM wire erosion include the ability to achieve intricate detail, the ability to cut hard materials, and the ability to handle even the smallest of workpieces without causing damage. Additionally, there is no direct contact between the tools and the workpiece, making it suitable for cutting weaker materials without breaking them. The process can achieve any surface finish, drill fine holes and can cut complex shapes. Furthermore, wire erosion does not leave burrs.
An Electrical Discharge Machine (EDM) is utilised in a manufacturing process widely used in the precision cutting of components for various industries including electronic manufacturing, medical, aerospace and military sectors. The process consists of the creation of an electrical spark to precisely cut complex, detailed and smaller shapes that wouldn't be possible with conventional cutting machines.

An EDM machine doesn't actually contact the surface it's working on. Precision cutting is achieved by the reaction between an electrode and the surface metal. This creates an electrical spark that is directed with immense precision and control. The spark produces a heat so intense that it literally melts away the metal to create the desired shape.

During the cutting process, the electrode is immersed in deionised water which acts as an insulator, cooling and flushing away the eroded particles.

Wire cutting is a precise, high-speed cutting technique that delivers precision cut shapes in the shortest time possible. This advantage greatly reduces production costs.

Thanks to computer-generated programmes, wire cutting is an incredibly reliable process. It is 100% accurate as the wire electrode is constantly fed from a spool resulting in identical cutting patterns every time.

Not only is the EDM process itself faster, but the precise cutting methods won't leave sharp edges or burrs that conventional machines often do so no additional filing or sanding is needed.

Because there is no contact between the wire and the surface material, extremely thin pieces can be cut without the risk of stress or distortion.

A wire cutting EDM machine is ideal for cutting exotic materials such as medical-grade metals, titanium, aluminium alloys and copper. It can also cut harder metals that conventional machines can't manage which also eliminates the need for heat treatment after the cutting process is complete.

The precision abilities mean that multiple layers can be stacked and cut in one go, resulting in a faster turnover and reduced production costs. 
H  V Wooding produce a varied scope of wire eroded components from prototyping and small batches for F1 to volume production for multinationals across sectors including Aerospace, Medical, Research, Automotive, Electric Motors, Electric & Hybrid vehicles & Defence.  We have expertise in motor laminations via Electronic Discharge Machining (EDM) – in the form of individual pieces and pre-bonded stacks. Read more on our Laminations page.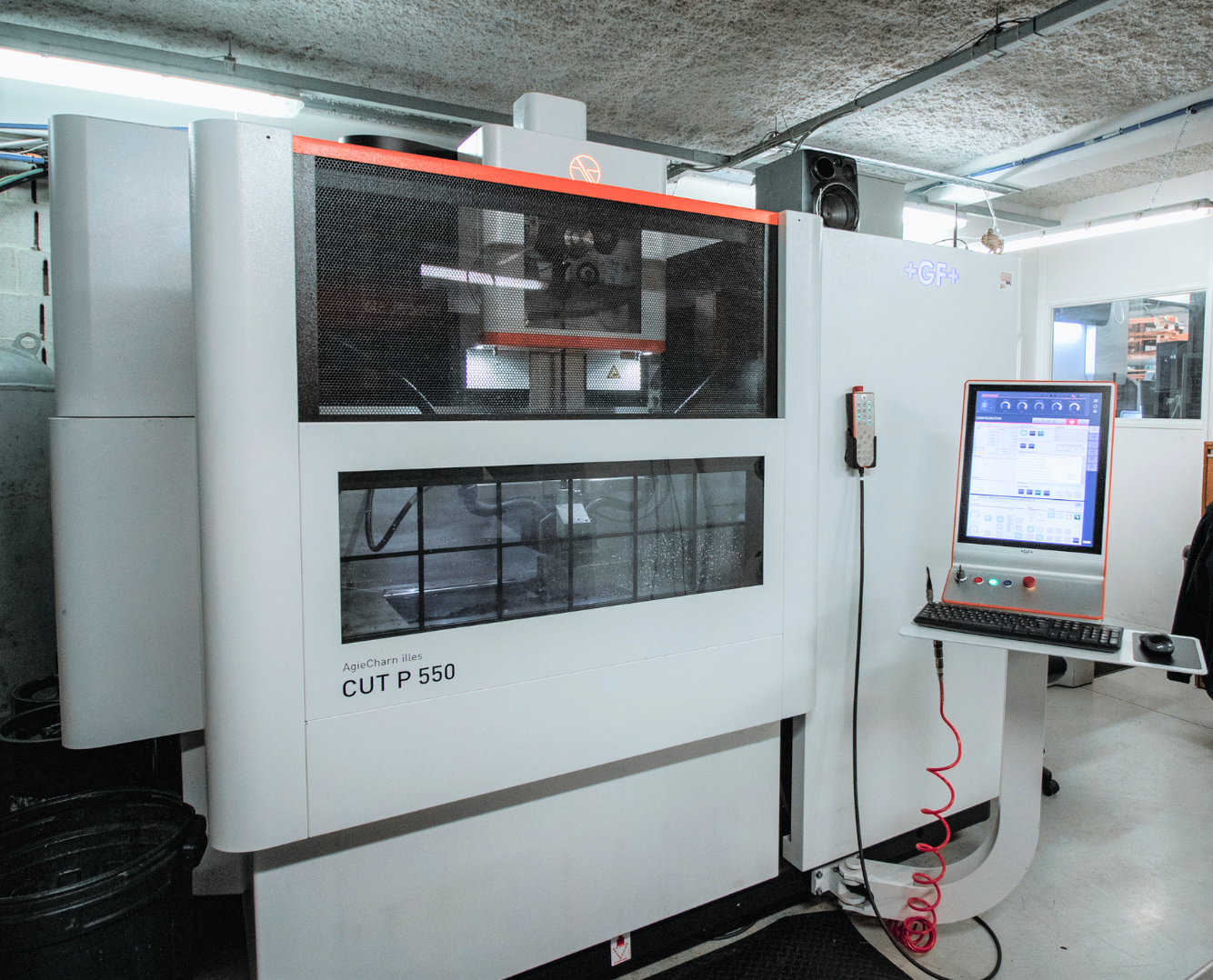 Experts in wire erosion
We have experts on hand to add value to your project, offering technical advice and support from prototyping to volume production. Our 24-hour EDM operation ensures fast turn around and expert ongoing technical support is provided.  Our facilities include the latest Charmilles wire EDM machines with automatic wire feed, submerged cutting and large beds for multi-loading. These machines utilise the latest generator technology for optimal surface finish and tolerance.
Exceptional technical knowledge & nearly 40 years of wire erosion experience
Evolved processes for volume production
Expert technical advice and demonstrations
Prototype components and tooling
ISO 9001, ISO 14001, ISO45001 approved. FMEA / SPC
Reverse engineering for special projects
Specialists in wire eroded laminations for high-end motors (Aerospace, F1, Defence)
High-quality metrology department with CMM and Quick Scope – read more 
Electrical Steels – ranging from 0.1mm to 1.0mm thick – Silicon & Cobalt Irons- pre-glued material (Suralac 9000)

Tolerances from +/- 5 microns

Automatic wire feeding and submerged cutting

Large loading area – up to 500mm diameter & 200mm depth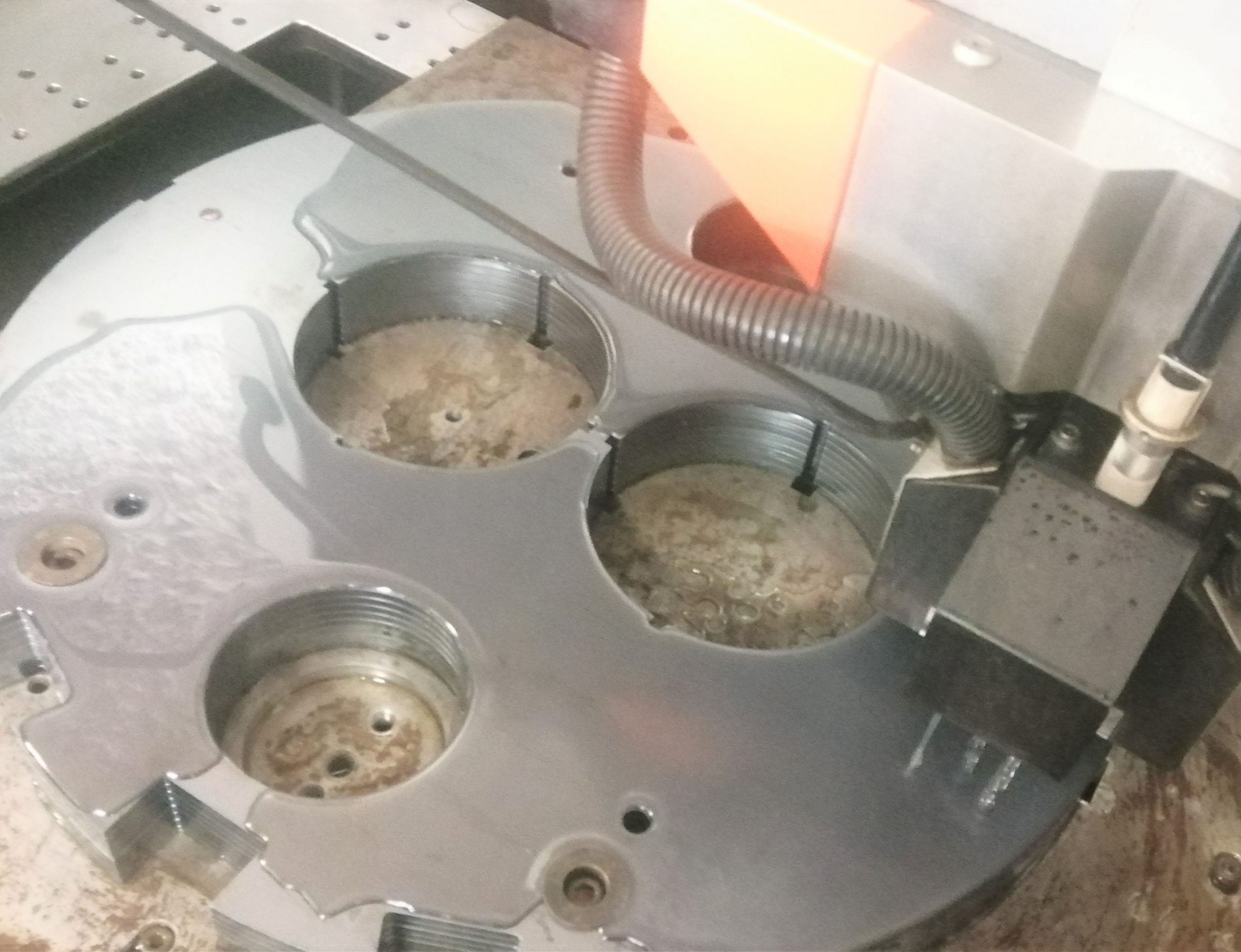 Find out more:
To explore how we could make a difference to your organisation, contact us for a free assessment of potential opportunities.
Wire Erosion is typically used in these sectors:
Related articles and news