Renewable Energy
Supporting our customers in manufacturing world class products in the Wind Energy, Solar and Hydro (Tidal & Wave) sectors.
Meeting our clients needs in this fast changing and demanding sector through value added initiatives including design assistance and material optimisation.
Wind Turbines
We have been involved in the manufacture of components and assemblies with green energy since 2004 supplying both direct to Global Wind Turbine manufacturers and to suppliers of the associated power convertors, transformers and electrical switchgear.
Our client base includes market leading companies such as GE Renewable Energy, Vestas Wind Systems and Siemens Energy. We offer support at the early design stage through to volume production where we are delivering components for projects Worldwide.
Our manufacturing processes include state of the art technology supported by 3D Solidworks offering a fully integrated production solution to ensure we are meeting the most exacting requirements.
Copper and Aluminium busbars to specification.
Radially formed generator busbar sets for large scale off shore wind turbines, 6-12 MW.
Busbars and electrical connections for power conversion and generators.
Supporting services include electroplating, heat shrink sleeving, insulation, welding and brazing.
AC/DC busbar assembly for connection to power electronics/generator, including electrical testing.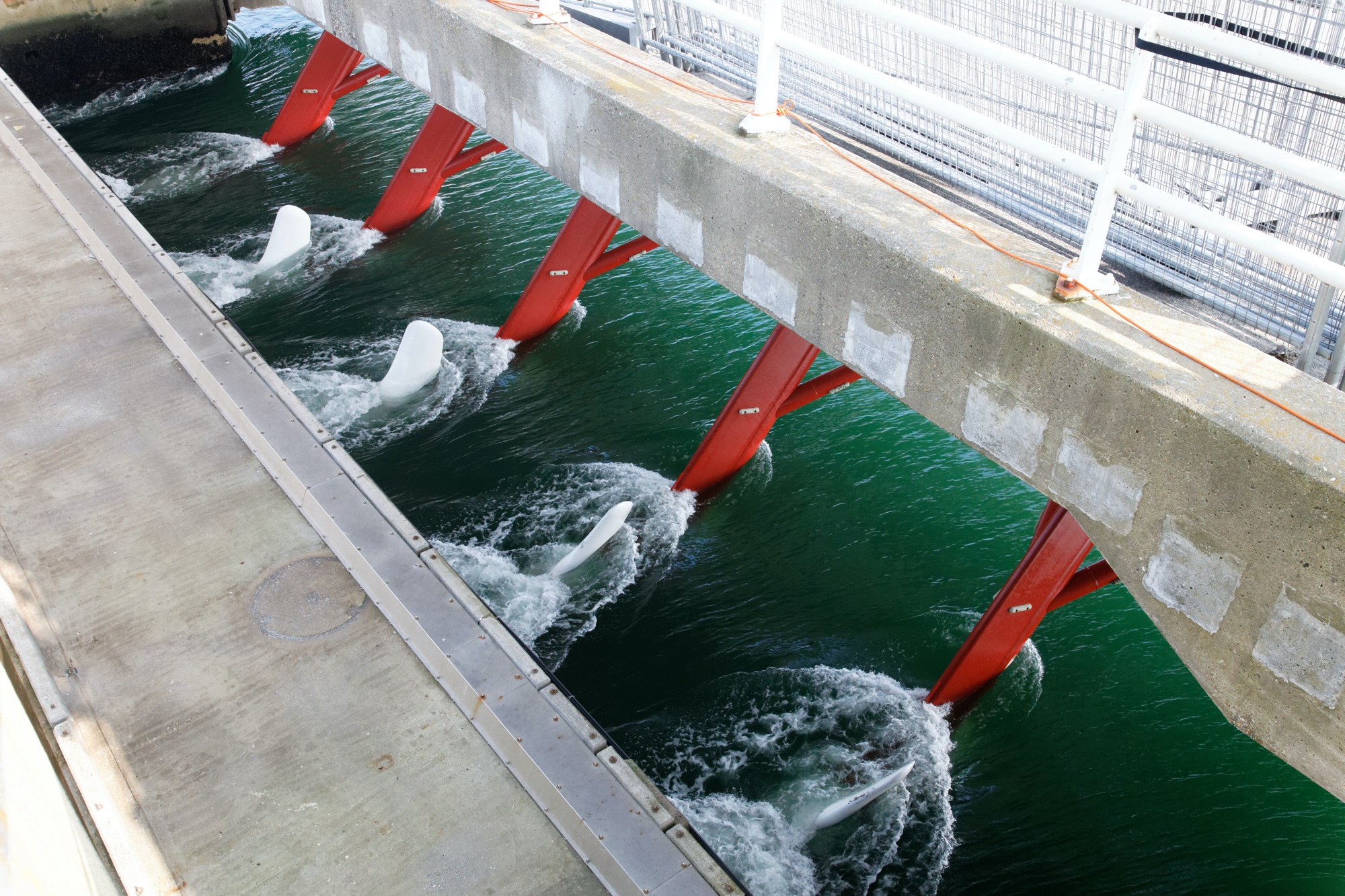 Tidal Turbines
Our work includes supporting both design and manufacturing solutions for "Laminate Sections" of Permanent Magnet Generators for Tidal Turbines.
Manufacturing processes utilised in Tidal projects for the production of PMG lamination segments have included wire erosion for prototype parts, scaling up to volume production and assembly.
Metal stamping press up to 200 tonnes for lamination production.
Special purpose machines for assembly / welding of segments.
 Copper and Aluminium busbars to specification for power convertors.
Find out more:
To explore how we could make a difference to your organisation, contact us for a free assessment of potential opportunities.
Typical services for Renewable Energy ...
From our clients….
It quickly became apparent that the team at HV Wooding were capable of really adding to the performance of the components we were developing.  They were not content with just providing what was initially required, they wanted to optimise both price and performance 
We are very pleased with the outcome of this new assembly, and the quality of the item you have delivered is excellent. It would seem the effort put into modelling it has really paid off. What I was hoping to achieve was a reduction in component count, weight and cost and we have achieved all of these. Consolidation of 5 main parts and their related fasteners into this one item. Weight reduction from 13kg down to 6kg! The cost reduction is also significant!