Our commitment to Quality
It is an undeniable fact that the precision and accuracy of components can have significant ramifications, ranging from life or death scenarios to a company's financial success or failure. Industries such as medical and surgical, renewable energy, motorsports, and aviation place a high premium on accuracy in prototyping and manufacturing, and as a result, only work with the most reputable companies. HV Wooding is a trusted name in precision manufacturing, consistently delivering quality, customer service, and innovation to clients such as Schneider Electric, Honeywell, Rolls Royce, and GE Renewables for over 40 years.
As a customer-focused business operating in a highly competitive marketplace, HV Wooding recognises the importance of continuous improvement and innovation. We are accredited to ISO 9001:2015, ISO 14001:2015, and ISO 45001:2018 standards, and have implemented internal management systems such as our proprietary Buffer Management System to enhance manufacturing performance and delivery.
Our Buffer Management System improves all aspects of our manufacturing services, from operations to production control and sales, allowing us to schedule all manufacturing operations according to priority loading systems and promptly provide customers with lead time estimates.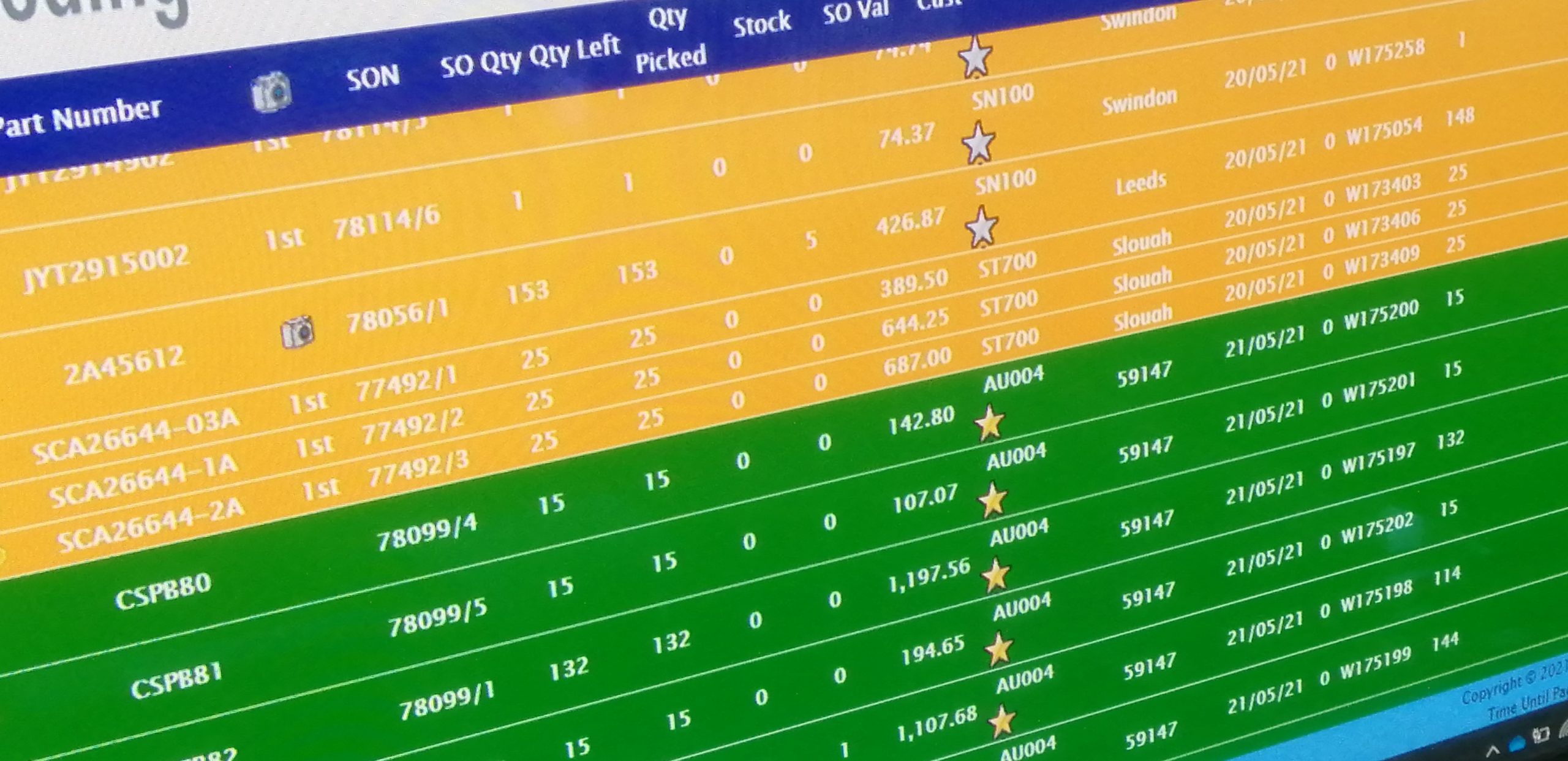 Live data capture
The implementation of our Buffer Management System, in conjunction with our Shop Floor Data Capture System, allows us to provide real-time updates on the progress of your product throughout the manufacturing cycle. This enables us to communicate the precise location and status of your product to you in a timely manner.
Higher delivery standards
To uphold and improve upon our exceptional delivery performance, we utilise an innovative management practice known as Theory of Constraints*. This methodology allows us to identify and eliminate any factors that may negatively impact service levels.
Quality
Quality is of paramount importance to us, and our state-of-the-art metrology department is equipped with advanced CNC coordinate measuring machines and computerized SPC equipment to guarantee the highest quality products. Additionally, the incorporation of modern manufacturing techniques such as LEAN, FMEAs, and PPAP, helps us to sustainably improve our production and business processes, ensuring consistent component quality.
Our commitment to ongoing investment and diversification enables us to swiftly and efficiently adapt to changing customer needs, and to continue providing the level of quality components and customer service that is expected in today's manufacturing industry.
*Theory of Constraints (TOC) is a management methodology that helps organizations to identify and manage the factors that limit their ability to achieve their goals
To ensure continuity of Quality products supplied by H V Wooding, there are several key stages that are addressed:
Enquiry
This is the first contact between the customer and H V Wooding, where the experienced Sales team evaluate the nature of the enquiry, against the manufacturing capabilities, compliance to the specifications called for, capacity restraints, short lead time and very competitive quote.
Contract review
On successful acceptance of a purchase order, the drawings, Purchase Order and all associated documentation are submitted into a 4-stage cross departmental review.
Sales review

Of the contract and all contractual obligations incumbent on H V Wooding.

Technical review

That all requirements of the drawing can be adhered, from material supply to manufacturing processes, to identify any additional tooling or special processes and propose as appropriate.

Quality review

Check drawing tolerances and specifications and confirm that these can be met and evaluated using current Inspection equipment, or source to respond to the requirements.
Review all Quality related documentation for compliance – Purchase Order requirements, specifications, Supplier Quality manual, First off, PPAP, AQL and packaging details.
Identify the need for Quality Schedules, Special Packing Method documentation and any other documentation that would assist compliance of product during production.
Establish contact with the customer SQE to gain a greater understanding of the application of supplied parts and any previously raised quality related concerns in product of a similar nature.

Production review

Establish timings and scheduling in line with agreed delivery date.
Production integral quality
Once supplied material is available to the production teams and the scheduled commencement has been reached, a First off at each stage of the process is peer checked, then submitted to Quality Control for evaluation.
When the evaluated unit has passed the QC Inspection, batch production begins on that operation, subject to ISIR, PPAP, as required by the customer on new parts supplied and\or batch control according to AQL requirements, as specified.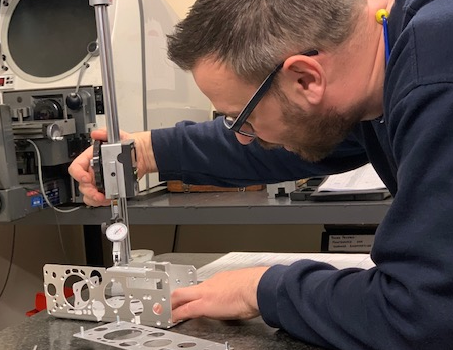 Final inspection and despatch
After all operations have been completed the product is then submitted for Final Inspection by Quality Control and passed to Despatch for shipment. A Certificate of Conformity is a customer option at this point to supply with the goods, on despatch.
Despatch work to the Special Packing Method or standard process of evaluating packing requirement, to ensure receipt of conforming product at the customer facility.
All goods are packaged securely, and photographs taken, as parts are in their final shipment container and after the container is closed.
Feedback and continued improvement
After the goods are received by the customer, feedback is sought to help H V Wooding to grow our understanding of each individual customer expectations.
We can then better ascertain that which we are excelling at and improve on that which we are not, in our journey of continuing improvement, with the aim of surpassing customers' expectations.
Accreditations & Memberships
In order to support the variety of activity and business sectors we have developed our own "Integrated Management System" which incorporates all of our ISO accreditations. This is further enhanced by individual customer audits and approvals. Our objective is to meet all customer demands through the use of flexible and dynamic production and quality systems.
ISO 9001, ISO 14001, ISO 45001-2018
Please click to see our certificates.
CBM – Confederation of British Metalforming
As a member of the CBM, we get to share our best practice with the industry through conferences, seminars and market sector-based events. Being a member means you can feel confident in knowing you are using an approved Metalforming supplier.
SMMT – The Society of Motor Manufacturers and Traders
As a member of the SMMT, we are an approved supplier of the automotive industry
Fit For Nuclear
We are members of Fit 4 Nuclear which is led by its industrial members, for the benefit of all in the UK supply chain. Members come from across the UK civil nuclear manufacturing supply chain, from major corporates to SMEs.
British Safety Council
As a member of British Safety Council we are committed to keeping people safe and healthy at work.