Electroplating & Powder Coating services
At HV Wooding, we pride ourselves on offering an in-house electroplating facility for tin, zinc, nickel, and silver. This allows us to exercise a high degree of quality control, ultimately enhancing the performance and quality of the finished product. Our electroplating facility includes both rack and barrel options to accommodate a wide range of projects.
In addition to the aesthetic benefits, our electroplating services also provide several functional advantages such as stabilizing electrical contacts, preventing corrosion, and optimizing tribology. Our experienced team is available to provide expert guidance and advice on the most suitable coating for your specific project.
Electroplating Services include:
Tin Rack & Barrel Plating
Silver Rack & Barrel Plating
Zinc Rack & Barrel Plating
Nickel Barrel Plating
At H V Wooding, we have our own laboratory for maintaining chemical plating solutions, complimented by our advanced X-ray facilities to ensure we are providing the correct dimensional and quality specifications.
Our quality department ensures that all plating is carried out to the highest standards. You can view our latest Plant List here.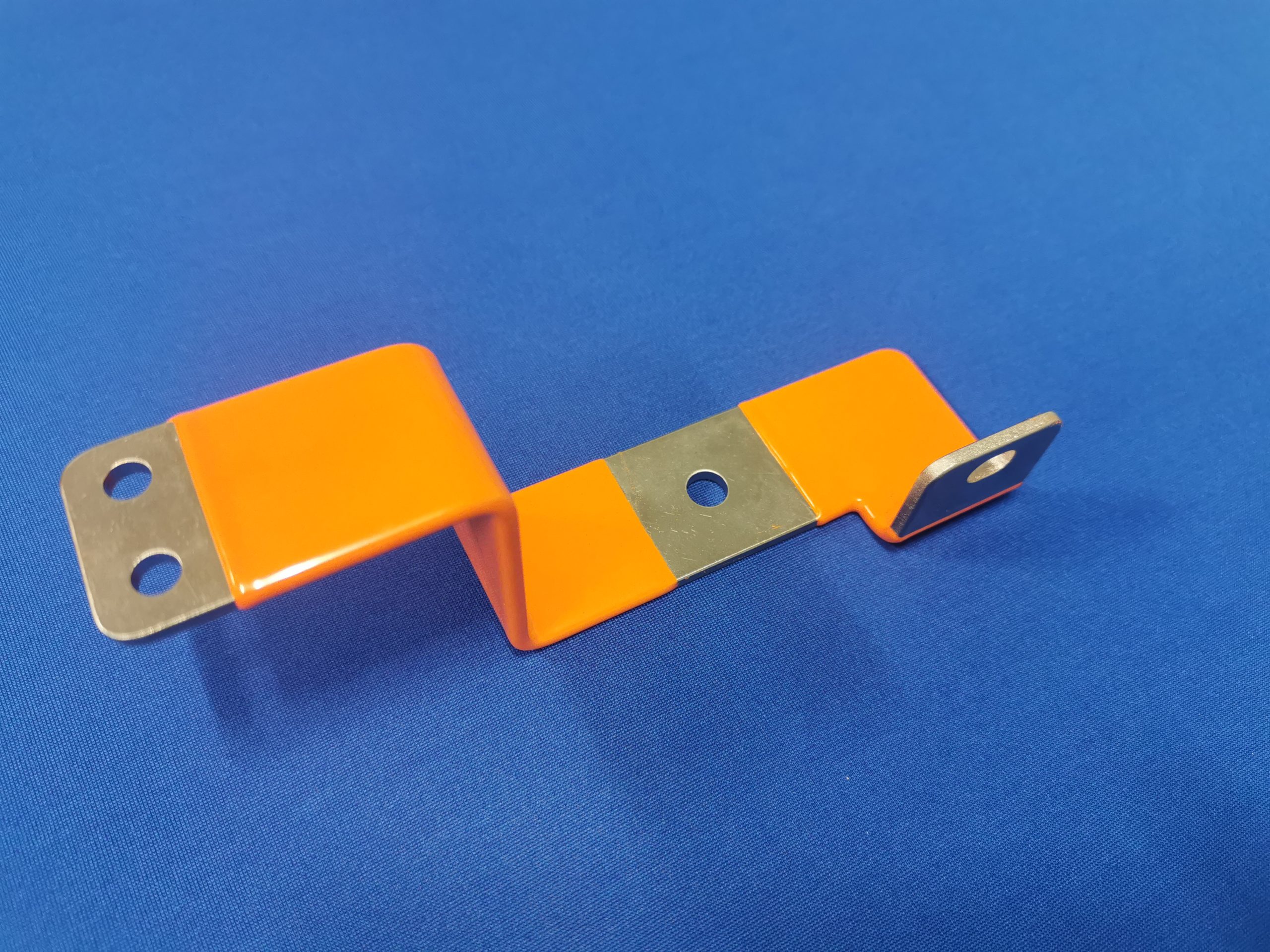 Specialist Powder Coating:
Following our work with materials and engineering researchers from the Nuclear AMRC and other parts of the University of Sheffield, supported by Innovate UK through the Faraday Battery Challenge, H V Wooding have developed a new powder coating process to improve the quality and performance of electric vehicle busbars for the fast-growing market.
Project scope: Customers in the electric and hybrid vehicle market tend to specify their requirements in terms of kilovolt rating and insulation performance, not coating material or application method. Existing coating methods were difficult to control, with a high level of component rejections due to the coating specification and application failing to meet requirements. A new coating method needed to be produced, resulting in busbars with a consistent specified performance.
With the demand for busbars expected to increase significantly as road transport is electrified, an optimised and automated manufacturing process would give HV Wooding a significant competitive advantage in a rapidly expanding international market.
Our project focused on epoxy powder coatings, applied by fluidised bed or spray processes. Powder coatings are generally safer than heat shrink sleeved insulation for electric vehicle busbars, and offer better thermal and electrical performance which allow for a more compact battery design.
The Nuclear AMRC researchers designed a series of experiments to be carried out our production facility, to determine and optimise the key process variables for a variety of coating processes. The researchers also worked with us to optimise laser cutting and deburring of the metal busbar, as any surface burrs can affect the performance of the coating, and define a standardised production process from stock material to final testing.
"HV Wooding has been a great collaborative partner to work with," says James Leatherland, the Nuclear AMRC's programme manager for collaborative R&D projects. "It's great to see a project that has had immediate benefits for a UK manufacturer with business wins happening before the project has concluded," Leatherland continued. "We think this project and the investment in the automated manufacturing process will put HV Wooding into a globally competitive position in a growing and important market."
During the one-year project, the Nuclear AMRC team drew on additional expertise from the University of Sheffield. The AMRC – like the Nuclear AMRC, part of the UK's High Value Manufacturing Catapult – advised on how the optimised process could be automated and scaled up, and the University's Department of Electronic and Electrical Engineering helped develop a standardised test procedure for quality assurance.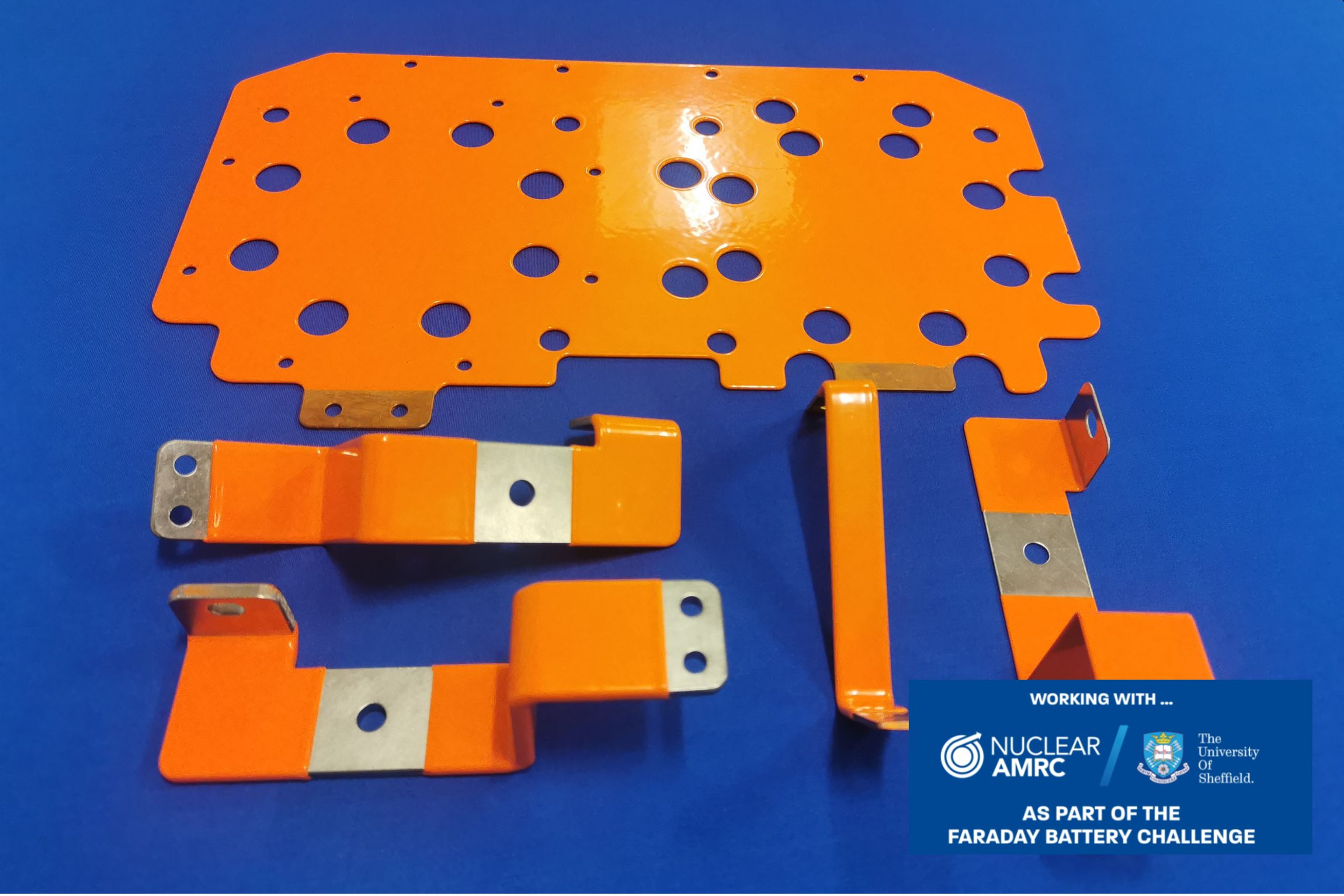 "The results have allowed us to better understand the relationship between the dielectric strength of the busbar and the coating thickness produced by the processes investigated" says Paul Allen, Business Development Director at H V Wooding. "Even before the project finished, we secured new business as a result of the improved control of the busbar coating process. This contract has allowed us to invest in a nickel electroplating production line to enhance our production capacity and capability".
HV Wooding previously worked with the Nuclear AMRC through the Fit For Nuclear programme, which helps manufacturers meet the quality expectations of the nuclear supply chain. It is also working through the Fit For Offshore Renewables programme, a collaboration between the Nuclear AMRC and Offshore Renewable Energy Catapult.
If you have a Busbar coating requirement to discuss, please contact out team on 01303 264471 or email drawings to sales@hvwooding.co.uk
Find out more:
To explore how we could make a difference to your organisation, contact us for a free assessment of potential opportunities.
Electroplating & Powder Coating is typically used in these sectors:
Related articles and news