Electric & Hybrid Vehicle components
H V Wooding specializes in the fabrication of high-performance components for the Hybrid & Electric vehicle market, including the custom-manufacture of Busbars for battery and drivetrain applications, as well as Motor laminations and Core packs.
We collaborate with our clients from prototype to series production, providing added value services and identifying optimal solutions that meet their specific requirements.
Our extensive range of in-house capabilities guarantees the most efficient method of manufacture, ensuring the highest quality and reliability of our service.
As industry leaders, we excel in the fabrication of pre and post bonded  Motor Laminations and Core pack assemblies, from initial prototyping to mid volume production.
We offer a variety of manufacturing methods tailored to the unique needs of your project, utilizing state-of-the-art Wire Erosion, Laser Cutting and Stamping technologies.
Our team of experienced engineers offers expert guidance on material selection and tolerance specifications, providing comprehensive support throughout the entire production process, from initial samples to high-volume production.
We are actively engaged in Low Carbon Vehicle projects, including those for electric buses, commercial, off-road and construction vehicles, rail and aerospace. Our esteemed clientele includes Mercedes, McLaren, Williams Advanced Engineering, Ford and Rolls Royce. To learn more about the value-added services we provide, please refer to our Case Studies.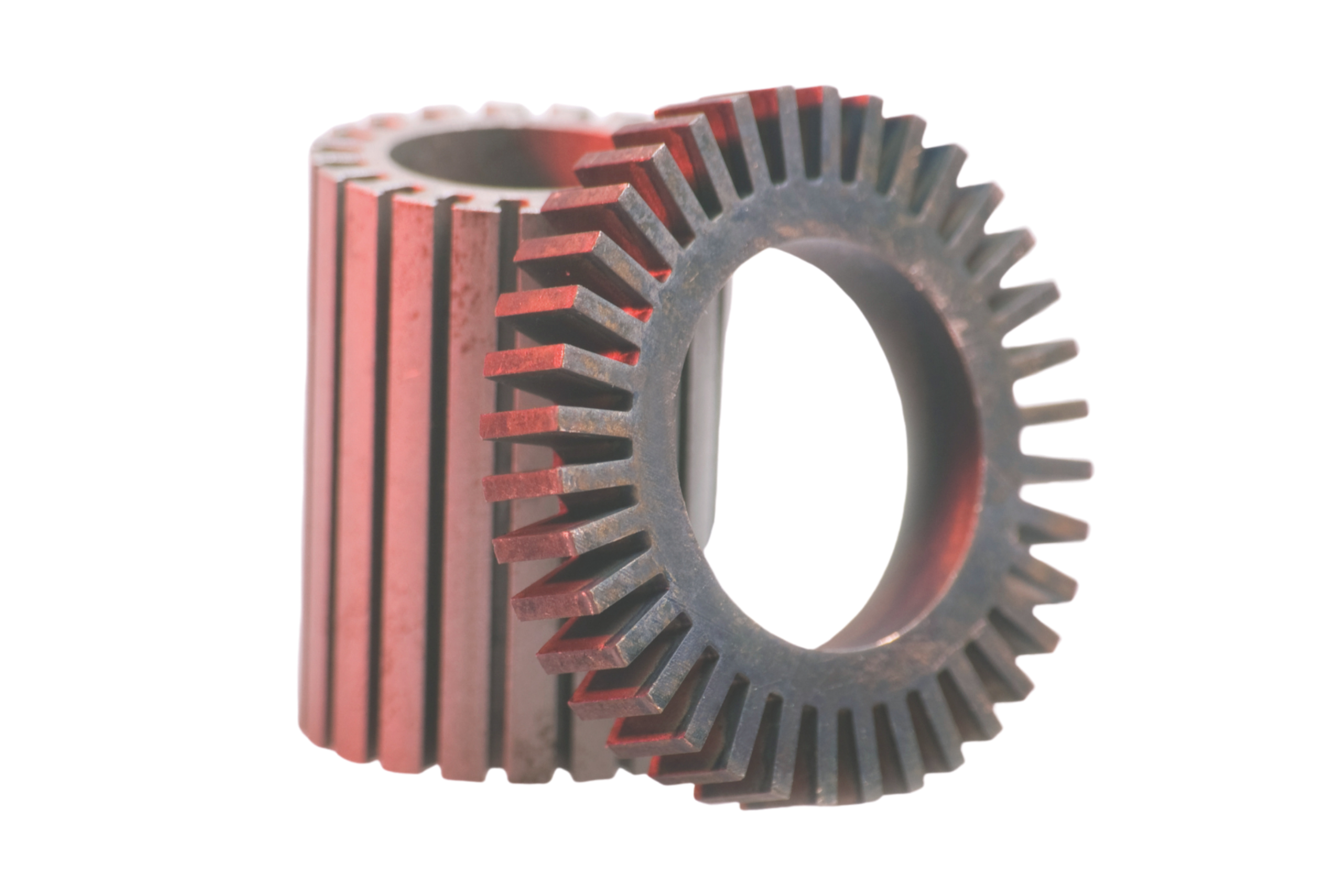 Motor Laminations/Assemblies
Our facility features state-of-the-art Charmilles Wire Erosion Machines, utilizing the latest digital generator technology to achieve enhanced cutting speed, surface finish, and precision, while minimizing recast layer.
We specialize in the production of Bonded Lamination Stacks with thicknesses as low as 0.1mm, using a diverse range of cobalt irons and silicon steels.
Our Wire erosion cutting area measures 800mm x 550mm x 500mm in height. 
Our team is equipped with exceptional technical knowledge and nearly four decades of wire erosion experience to draw upon. 
We offer Laser Cutting and Stamping services for high volume production
Read more about Design & Manufacturing of Motor Laminations & Core Packs
Find out more:
To explore how we could make a difference to your organisation, contact us for a free assessment of potential opportunities.
Typical services for Electric & Hybrid Vehicle components ...
TESTIMONALS
We would like to thank you once again for the contribution that you have made towards our success in the 2018 Formula One season, allowing us to win the fifth World Championship title in a row.
This year's Championship has been both challenging and exciting at the same time and we could not have achieved these results with out your hard work, dedication and support.
It quickly became apparent that the team at HV Wooding were capable of really adding to the performance of the components we were developing. 
They were not content with just providing what was initially required, they wanted to optimise both price and performance
We are very pleased with the outcome of this new assembly, and the quality of the item you have delivered is excellent. It would seem the effort put into modelling it has really paid off. What I was hoping to achieve was a reduction in component count, weight and cost and we have achieved all of these. Consolidation of 5 main parts and their related fasteners into this one item. Weight reduction from 13kg down to 6kg! The cost reduction is also significant!