Electric & Hybrid Vehicle components
H V Wooding are experts in the production of high-performance components for the Hybrid & Electric vehicle market, including the manufacture of bespoke Busbars for battery and drivetrain applications and Motor laminations and Core packs.
From prototype to series production, we work with our clients to offer added value services and achieve the optimal solutions for their requirements. Our impressive scope of in-house  capabilities help ensure best method of manufacture, highest quality and reliability of service.
Our team of engineers can provide expert advice on the choice of materials and tolerances and a full support service, from initial samples through to volume production.
Low Carbon Vehicle projects we are currently working on include those for electric buses, commercial, off-road and construction vehicles, rail and aerospace.
Clients include Mercedes, McLaren, Williams Advanced Engineering, Ford and Rolls Royce – read our Case Studies for details of our added value services.
Manufacturing methods utilised for this sector include Wire Erosion, Laser Cutting Copper and Aluminium components, Electroplating, Presswork & Tooling.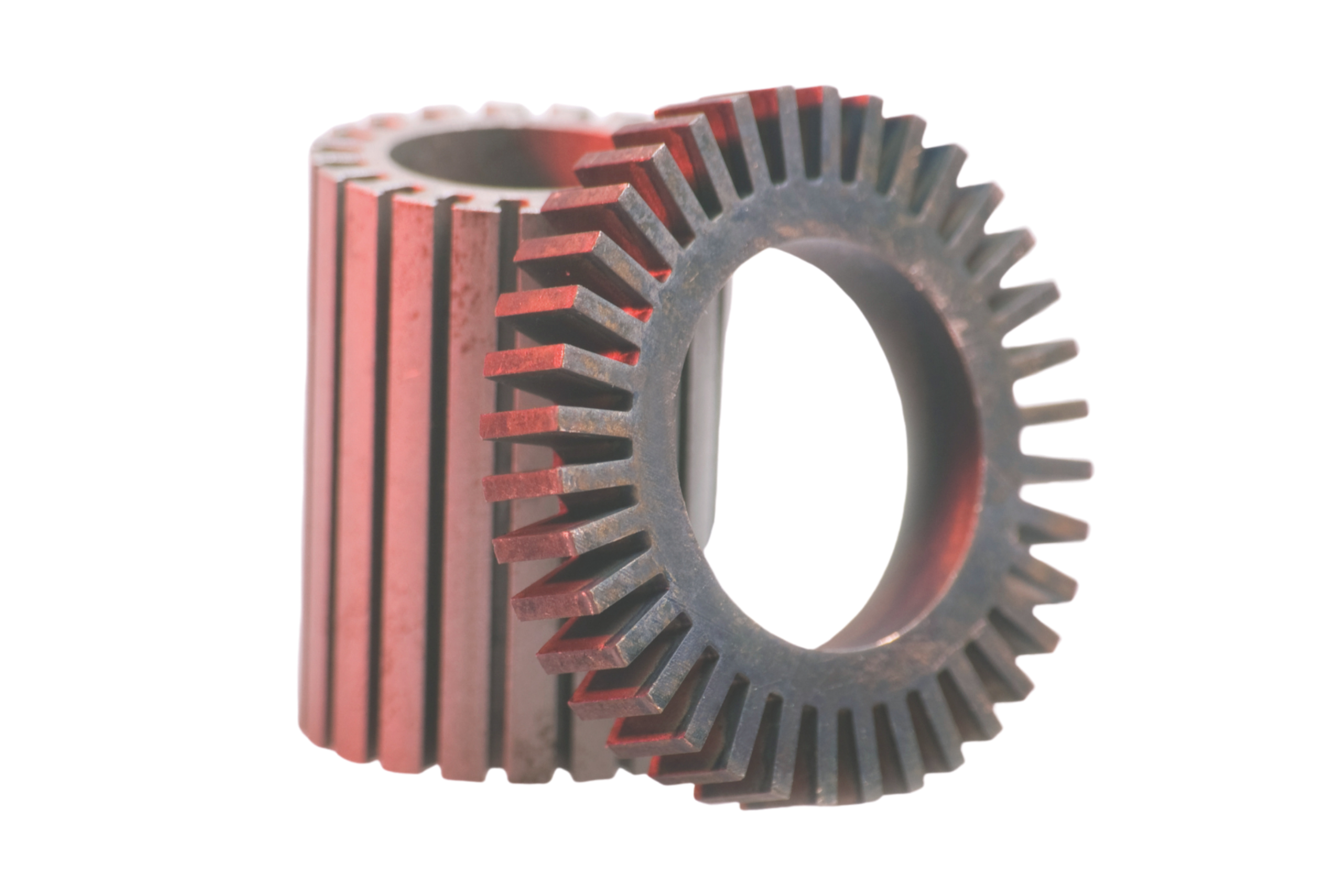 Motor Laminations/Assemblies
State of the Art Charmilles Wire Erosion Machines using the latest digital generator technology for improved cutting speed, surface finish and accuracy whilst minimising recast layer
Bonded Lamination Stacks produced down to 0.1mm material using a wide range of cobalt irons & silicon steels
Wire erosion cutting area –  800mm x 550mm x 500mm high
Exceptional technical knowledge & nearly 40 years of wire erosion experience to call on
Laser Cutting & Stamping for volume.
Read more about Design & Manufacturing of Motor Laminations & Core Packs
Find out more:
To explore how we could make a difference to your organisation, contact us for a free assessment of potential opportunities.
Typical services for Electric & Hybrid Vehicle components ...
TESTIMONALS
We would like to thank you once again for the contribution that you have made towards our success in the 2018 Formula One season, allowing us to win the fifth World Championship title in a row.
This year's Championship has been both challenging and exciting at the same time and we could not have achieved these results with out your hard work, dedication and support.
It quickly became apparent that the team at HV Wooding were capable of really adding to the performance of the components we were developing. 
They were not content with just providing what was initially required, they wanted to optimise both price and performance
We are very pleased with the outcome of this new assembly, and the quality of the item you have delivered is excellent. It would seem the effort put into modelling it has really paid off. What I was hoping to achieve was a reduction in component count, weight and cost and we have achieved all of these. Consolidation of 5 main parts and their related fasteners into this one item. Weight reduction from 13kg down to 6kg! The cost reduction is also significant!