Core Pack Manufacture
At H V Wooding, we are renowned for our expertise in the fabrication of complex Motor Laminations and Core Packs. Utilizing state-of-the-art processes, we have the capability to achieve even the most stringent tolerances in a variety of Silicon Steels and Cobalt materials.
HV Wooding has been providing Motor Lamination support for nearly four decades, utilizing advanced Wire EDM, Laser Cutting and Stamping technologies. We have the capability to offer options in the production of bonded lamination stacks through pre and post bonding techniques, tailored to meet customer requirements. As leaders in this field of technology, we are able to add value to your project.
Pre-bonded wire eroded stacks are commonly used for prototyping and initial testing. We can then scale up production using laser cutting, stamping and post bonding to satisfy customer requirements.
Our primary focus within this realm is centered on the demanding and intricate high-end motor applications. We possess years of experience in working with a broad spectrum of materials and intricate geometries, enabling us to meet the demands of the cutting-edge industries.
At H V Wooding, we offer exceptional technical knowledge and nearly four decades of wire erosion experience. Our processes have been evolved for high-volume production and we provide expert technical advice and demonstrations. Our services include prototype components and tooling, reverse engineering for special projects, and we are ISO 9001, ISO 14001, OHSAS 18001 certified, with FMEA/SPC capabilities.
We specialize in wire-eroded laminations for high-end motors, catering to industries such as Aerospace, Formula 1, and Defence. Our high-quality metrology department, equipped with CMM and Quick Scope, ensures that we deliver products of the highest quality. We offer a wide range of electrical steels, ranging from 0.1mm to 1.0mm thick, including Silicon and Cobalt Irons, as well as pre-glued material (Suralac 9000) with tolerances from +/- 5 microns.
Our equipment features automatic wire feeding and submerged cutting, as well as a large loading area, accommodating up to 500mm diameter and 200mm depth.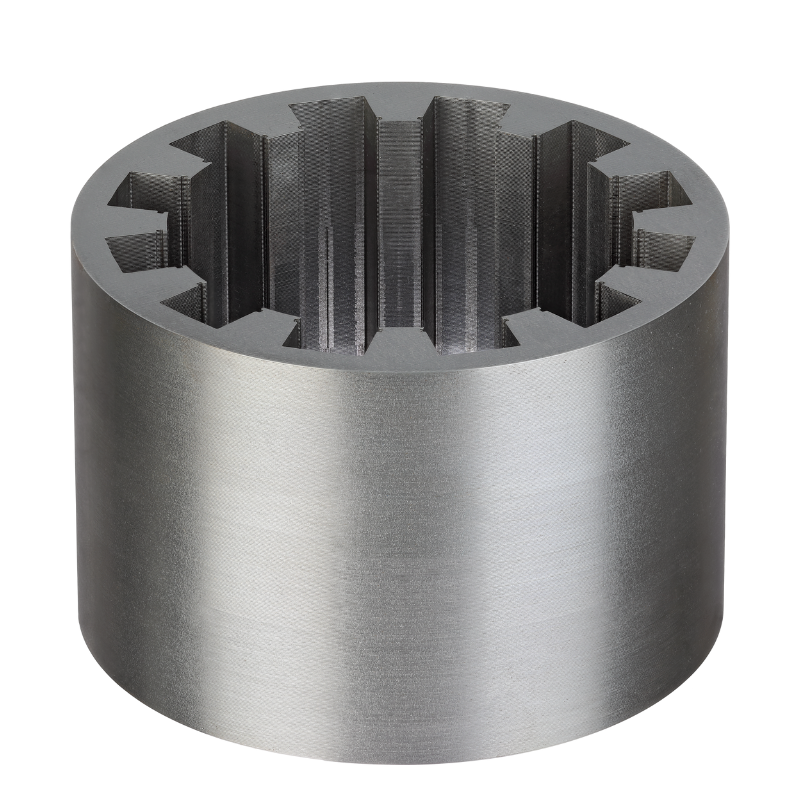 We are constantly investing to ensure we offer the latest technologies and reduce lead times. We have recently invested in a new Laser Cutting machine and High speed Press to boost further our production capabilities. We are dedicated to providing the most advanced technologies and reducing production lead times. We have recently made significant investments in a state-of-the-art Laser Cutting machine and High Speed Press to enhance our production capabilities.  If you have an enquiry regarding assistance with prototyping and volume production, please do not hesitate to contact us for further information.
Find out more:
To explore how we could make a difference to your organisation, contact us for a free assessment of potential opportunities.
Motor Stator/ Laminations is typically used in these sectors: