PAST EVENT: Coiltech Italia 2022
Coiltech is the most qualified electromechanical Meeting-Point in its sector. The range of products offered by companies that exhibit at Coiltech covers all the production steps of electric motors, generators, electric pumps, transformers, and windings in general. Following a fantastic show in Germany (April 2022) – we will be back at Coiltech Italia!
We are at Coiltech Italia – taking place in Pordenone from 28-29th September. We are showcasing our Core packs, Motor Laminations and Busbars for electric motor and drivetrain applications.
Above is an image from Coiltech Germany, where we showcased some of our Core Packs and Motor Laminations. 
We manufacture Laminations and Core Packs via Wire Erosion, Laser Cutting and Stamping from a wide range of Electrical steels & Cobalt Iron- with pre & post bonding processes. We specialise in Prototype to small/medium volume.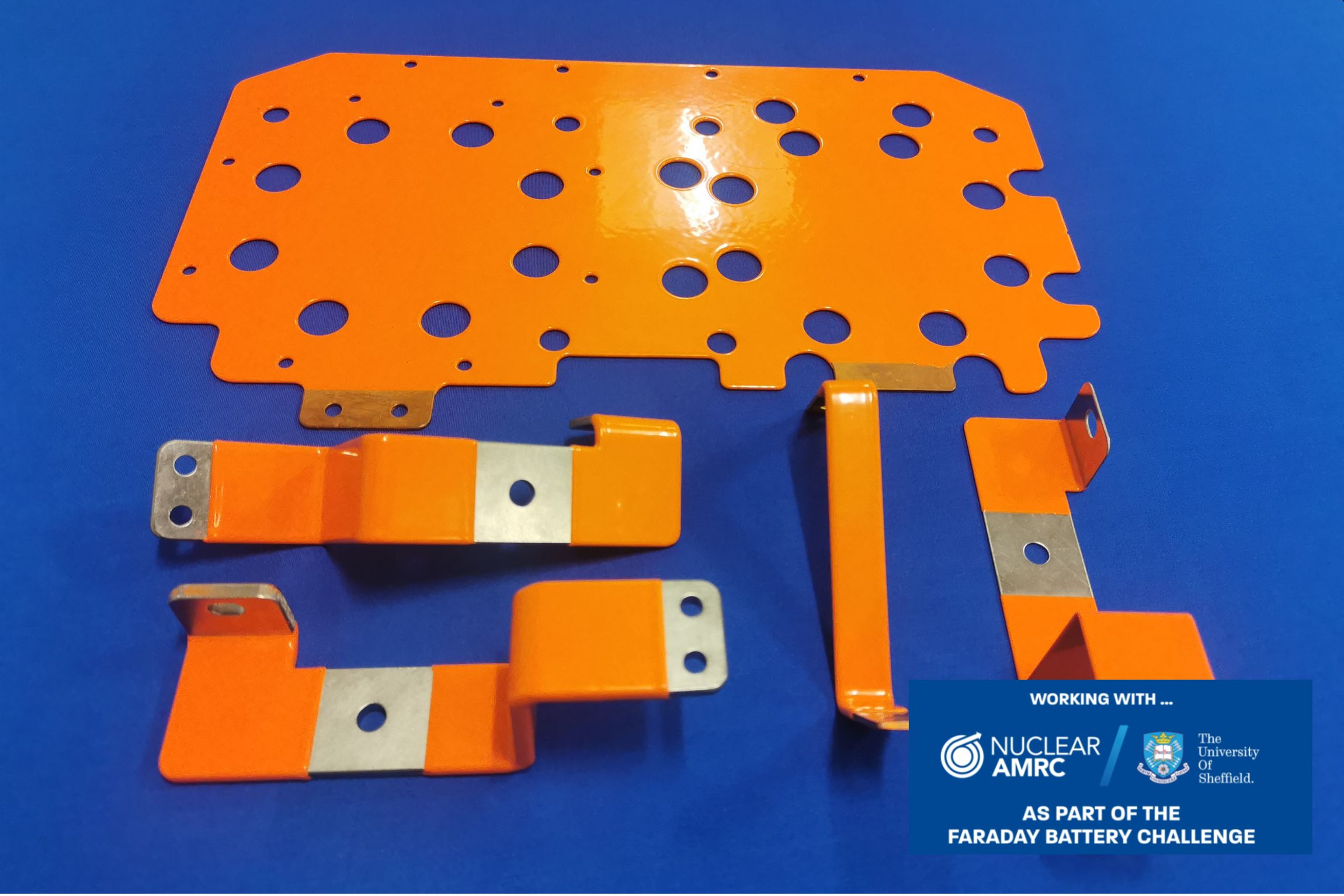 We will also be showcasing our work with materials and engineering researchers from the Nuclear AMRC and other parts of the University of Sheffield to improve the quality of busbars.
The project, supported by Innovate UK through the Faraday Battery Challenge, has recently been completed, and has allowed us to develop a new powder coating process to improve the quality and performance of busbars for the fast-growing electric vehicle market. The project focused on epoxy powder coatings, applied by fluidised bed or spray processes.
The results have allowed us to better understand the relationship between the dielectric strength of the busbar and the coating thickness produced by the processes investigated.
We now have a solution to offer to the market and have already secured new business as a result of its improved control of the busbar coating process.  Stop by our stand for further information.
More information on the exhibition can be found here.