Exhibitions 2024
HV Wooding have a very busy calendar for 2023/24, meeting existing clients and introducing ourselves to new ones – as well as learning more about the industry we serve.
The shows give us the opportunity to showcase our prototype to volume manufacturing capabilities including Busbars, Core Packs and precision components.
OUR UPCOMING SHOW DIARY
Located at the National Motorcycle Museum, Solihull – The Future Propulsion Conference is an annual two day UK event created to bring together industry and academic experts within the powertrain development field.
HV Wooding will showcase Busbars and Core Packs. For more information on the show click here. 
Coiltech is the international meeting place for the electromechanical industry, where the most qualified managers and professionals in the sector come together.
The exhibitors' offer covers all production steps for electric motors, transformers, generators, electric pumps and coil winding.
Visitors to Coiltech come mainly from the production, development and purchasing sectors and appreciate the quality and diversity of the exhibiting companies.
HV Wooding will be showcasing its Prototype to mid volume Core pack manufacturing capabilities, as well as busbar and precision component manufacture.   Visit www.quickfairs.net for more info.

Meet manufacturers, suppliers, engineers, thought leaders and decision-makers for a conference and trade fair focused on the latest developments in the advanced battery and automotive industries.
There are many reasons why you should attend this event, click here to find out more.
HV Wooding will be exhibiting, showcasing their manufacturing services for precision components, busbars, core packs and motor laminations.

The world's leading exhibition and conference for maritime electrification, decarbonization and GHG reduction solutions returns to Amsterdam – June 2024!
Electric & Hybrid Marine Expo Europe will showcase new electric and hybrid marine transportation and propulsion solutions, shore charging equipment and efficient emerging technologies to help you on your path to zero-emission shipping and net zero.
Taking place alongside the exhibition is the Electric & Hybrid Marine Expo Europe Conference, the only international conference dedicated to the electrification and hybridization of marine vessels, along with the associated supporting infrastructure for ports, charging, fueling and energy supply.
We will be showcasing busbars and core packs for the EHM market. Find out more about the show on their website.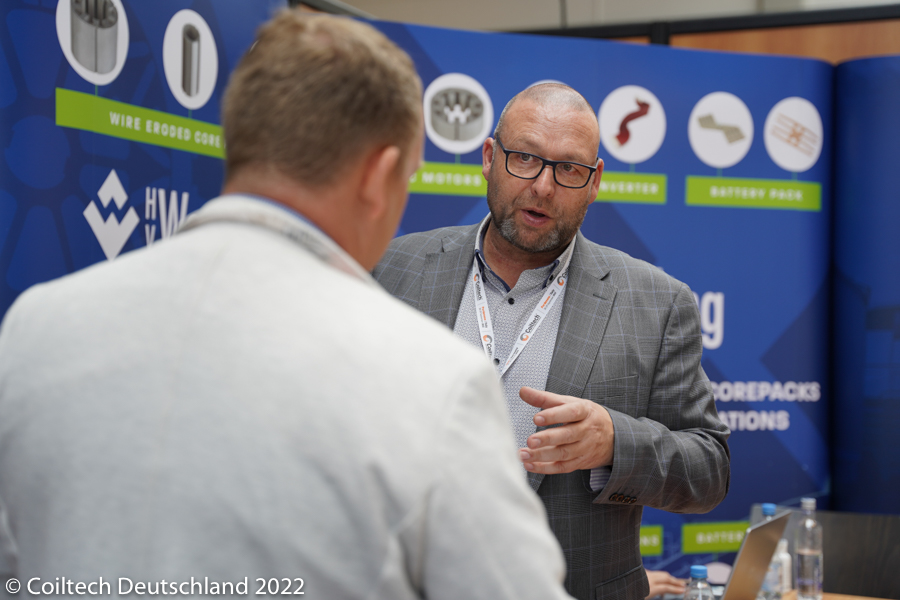 Book a meeting at an Event
If you are planning to attend any of the above events, you can drop by and speak with one of our team. If you have requirements to discuss and would like us to block off an appointment time, please use our Contact form to request a time/date slot.