PAST EVENT: The Battery Show, Stuttgart
H V Wooding are confirmed to exhibit at The Battery Show Europe – taking place in Stuttgart, Germany between 23-25th May 2023.
The Battery Show is paired with the Electric & Hybrid Vehicle Technology Expo, this event will see manufacturers, suppliers, engineers, thought leaders and purchasers join together for a conference and trade fair focused on the latest developments in the advanced battery and automotive industries.
The Battery Show – A forum for advanced battery technology which covers electric and hybrid vehicles, utility and renewable energy support, stationary power, portable electronics, medtech, military, and telecommunications.
Electric & Hybrid Vehicle Technology Show -A trade show exclusively dedicated to the drive train and power systems, with a focus on design, charging and infrastructure for automotive, fleet, heavy equipment, marine, and aerospace electric and hybrid vehicles.
At the Expo – Explore the latest products and solutions at the largest trade fair in Europe. The only place to find all your supply chain contacts in one place — from raw materials to recycling. Visit us on Stand 8-F60 of The Battery Show. You can contact us prior to the show to request a meeting time, or just turn up.
At the Conferences – Meet scientists, engineers, and thought leaders from top-industry companies to develop your knowledge and take away practical insights on the latest industry challenges.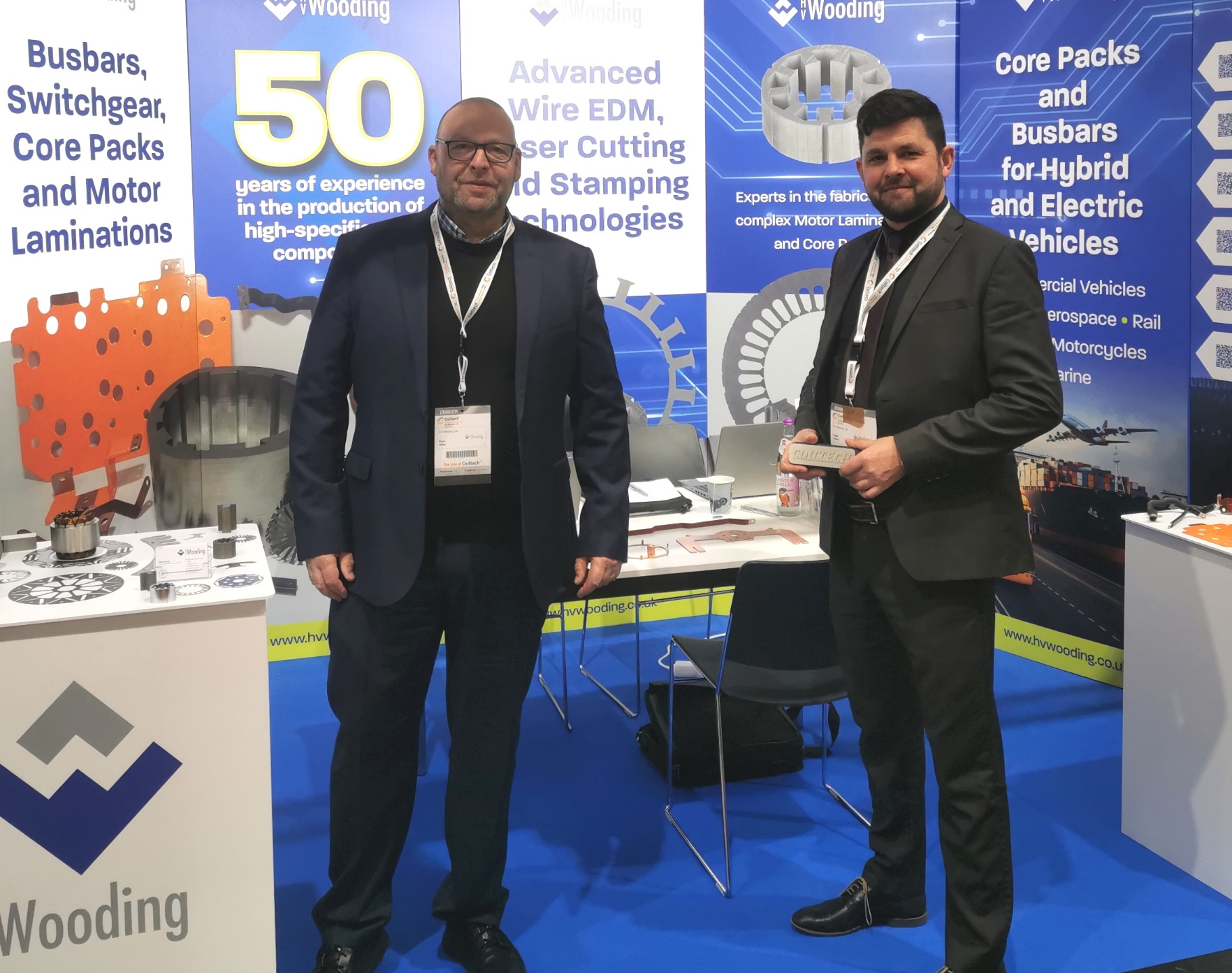 The show offers a great opportunity to see the latest innovations from this emerging industry.
H V Wooding will  be showcasing their expertise in Busbar manufacture, Motor Laminations / Stators & rotors, and their current project on the Faraday Battery Challenge to develop a new powder coating process for parts destined for electric vehicles.
You can learn more about the show, or book tickets here. We can be found at stand 8-F60 and look forward to seeing you at the show!
Busy day? You can pre-book a meeting with us or request a visit to your stand here.