SMMT Electrified 2022
H V Wooding will be exhibiting at SMMT Electrified 2022.
Building on the success of the inaugural event this year, SMMT Electrified 2022 will focus on how industry, stakeholders and government can join forces to accelerate the transition to zero emission mobility.
The event will bring together 300 senior level representatives from automotive, charging infrastructure, battery supply chain, energy, fleets, logistics, government and consumer groups.
With automotive spearheading the charge towards Net Zero, our panels will explore progress from the perspective of mass market adoption, luxury and commercial vehicles, whilst investigating policy, infrastructure and energy challenges and looking from a national and international perspective.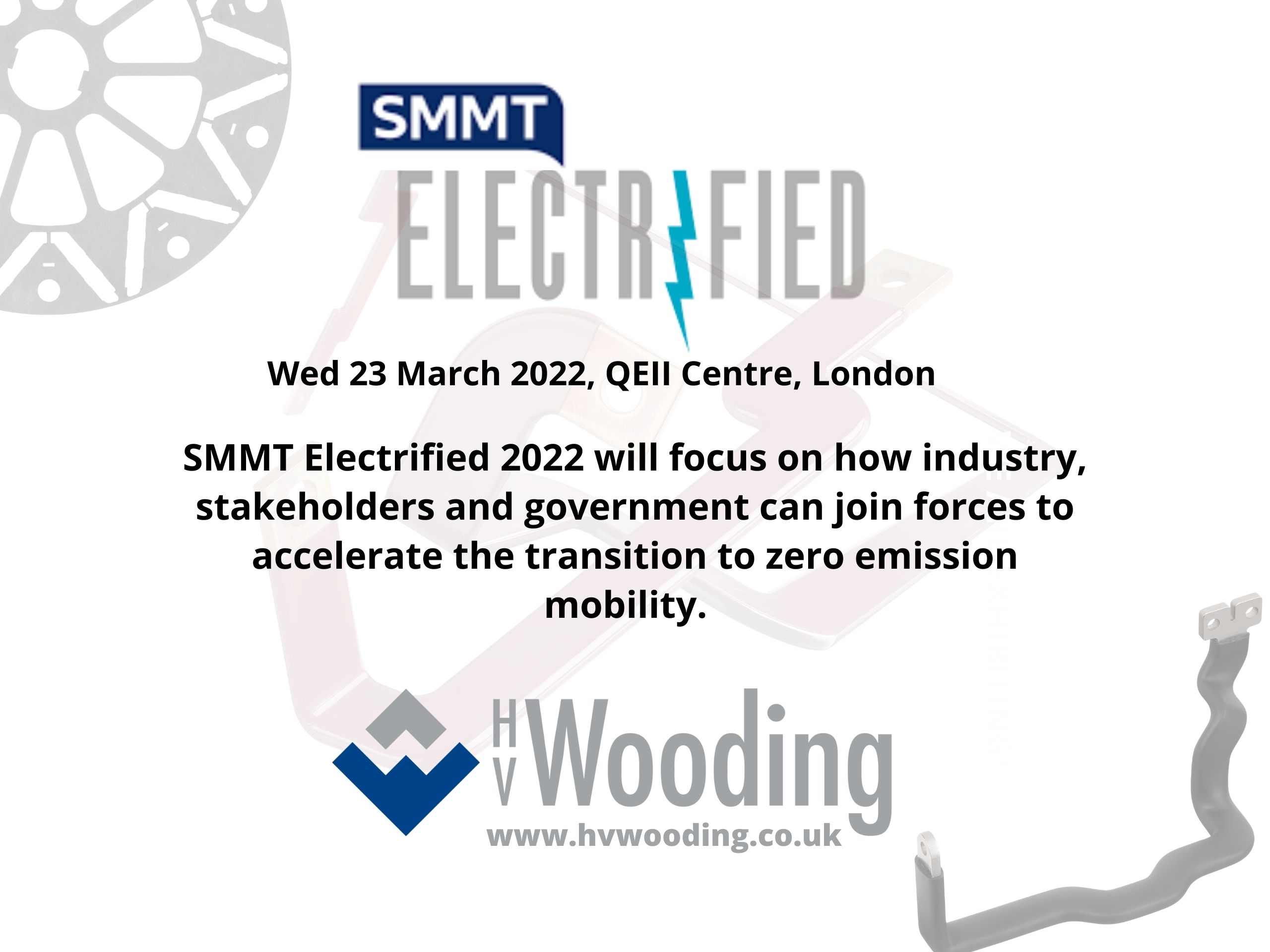 H V Wooding will be exhibiting at the conference – showcasing our work in the industry including our work with Motor Laminations stators and rotors, as well as our Busbars. We will discussing our technical expertise in the field including our work on the
Faraday Battery Challenge
, producing a new powder coating process for EV busbars.