PAST EVENT: The Electric & Hybrid Marine Expo
ABOUT THE EVENT

The world's leading exhibition for marine electrification, decarbonization, future fuels, and low-carbon shipping solutions.
The exhibition, which was held in Amsterdam, the Netherlands, from June 20 to June 22, 2023, was dedicated solely to showcasing the very latest and next-generation electric and hybrid marine propulsion technologies, charging equipment, and fuel-saving solutions.
It was truly a global event with exhibitors and visitors from all over the world. Electric & Hybrid Marine Expo Europe was the only exhibition and conference that showcased these emerging efficient technologies and components to an audience of shipowners and operators, boat builders, shipyards, propulsion system designers and manufacturers, naval architects, military fleet operators/chiefs, and port operators – all interested in exploring ways to decarbonize and the path to zero-emission shipping.
Nothing but green marine propulsion systems, emission-reduction fuels, hybrid systems, charging technologies, and, of course, the components within them were on display. And the only visitors invited to attend were those who purchased and specified marine charging infrastructures and vessel engines and components. Every single exhibit was of relevance to every single visitor, and the only thing visitors were searching for was cleaner, more efficient, fuel-saving propulsion systems.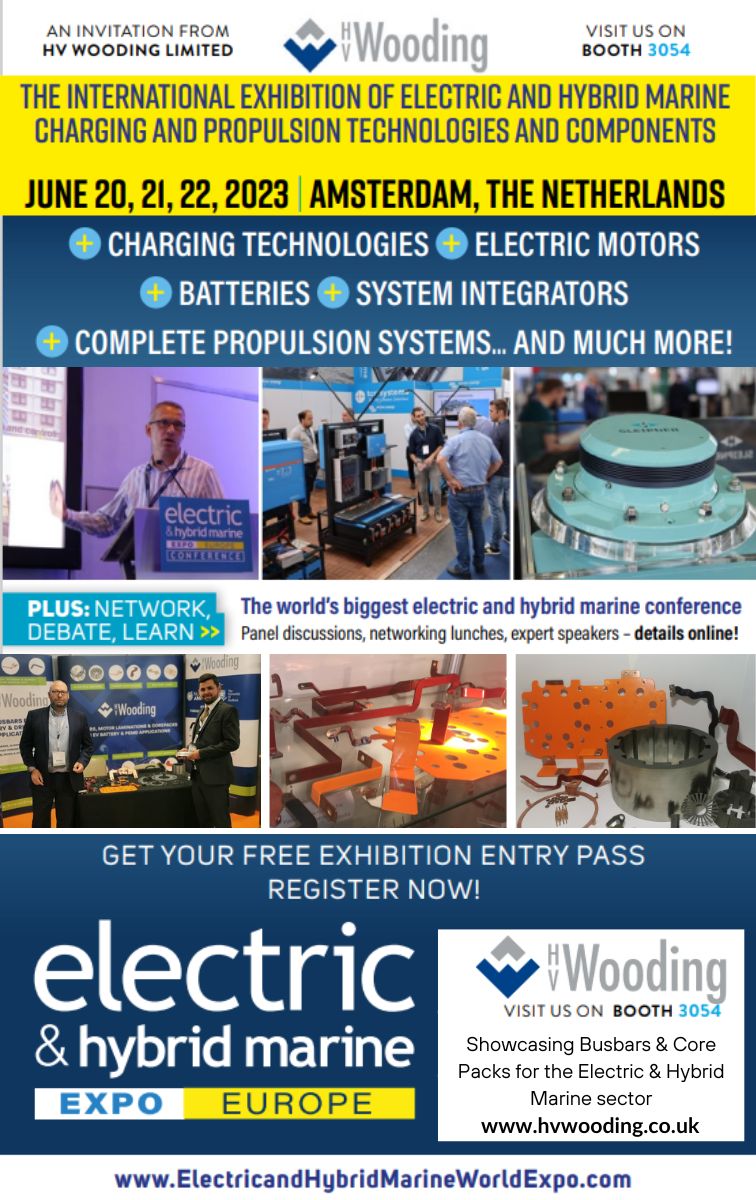 WHAT DID H V WOODING SHOWCASE?
At H V Wooding, we manufactured both Core Packs and Busbars for the Electric & Hybrid marine sector.
Taking center stage at our stand were our powder coated busbars. In the past year, H V Wooding had developed a new powder coating process that improved the quality and performance of electric vehicle busbars. This development was the result of a research collaboration through the Faraday Battery Challenge.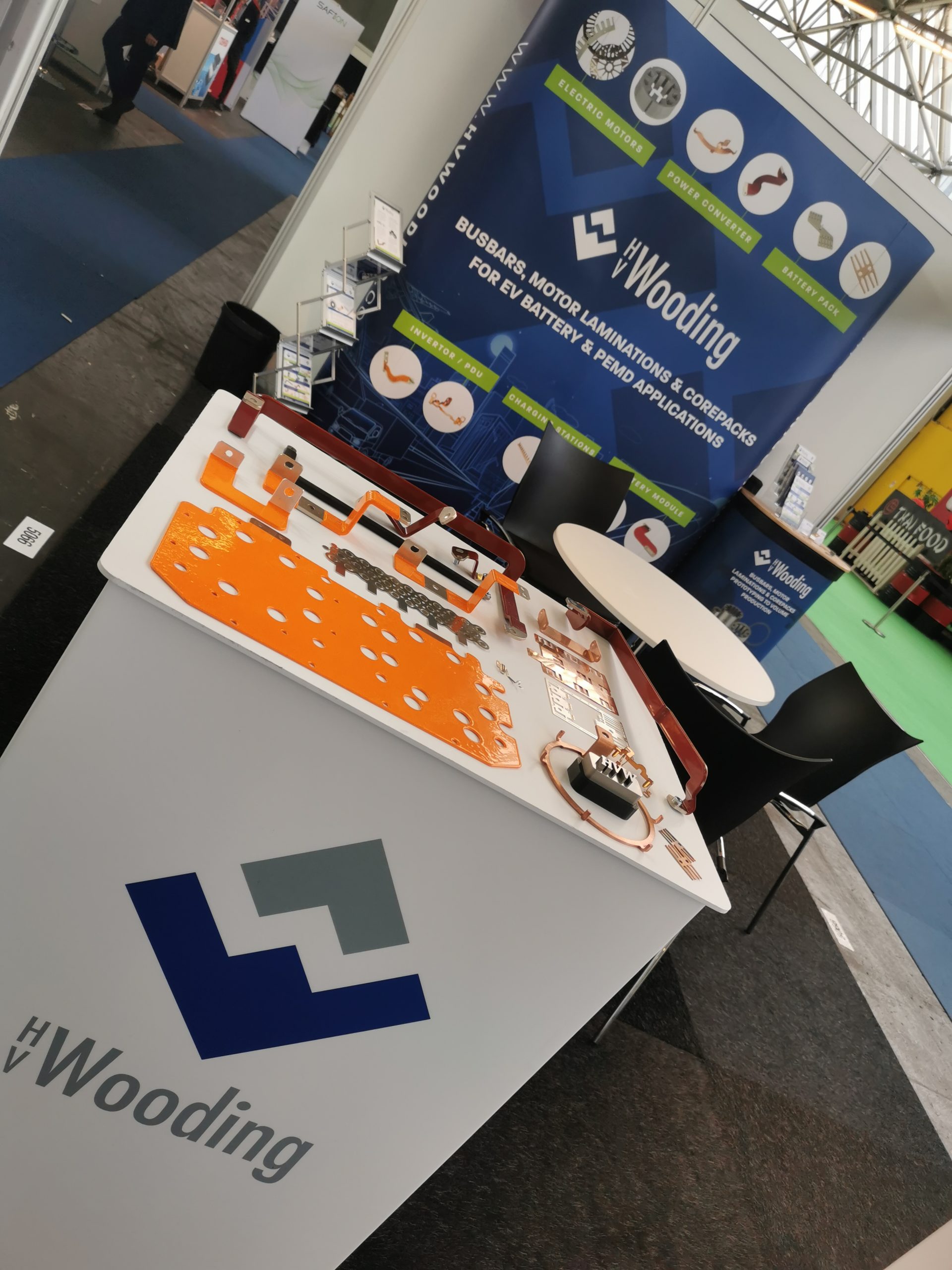 Powder coating is applied as a free-flowing, dry powder. When heated, the powder melts, forming a smooth, durable, and uniform coating on the surface of the busbar. Application onto busbars can bring several benefits to the electrical & hybrid marine sector, including:
Corrosion: Busbars in the sector are exposed to harsh environmental conditions such as saltwater, high humidity, and extreme temperatures. Powder coating provides superior corrosion resistance, significantly extending the lifespan of the busbars and reducing maintenance costs.
Electrical Insulation: Powder coating can provide a high level of electrical insulation, which can prevent electrical shorts and improve the overall safety of the electrical system.
Aesthetics: Powder coating is available in a wide range of colours and finishes, making it easy to match the aesthetics of the busbars to the overall design of the marine vessel.
Environmental: Powder coating is an environmentally friendly process producing very little waste and releasing no harmful VOCs (volatile organic compounds) into the air, making it an ideal choice in a sector with strict environmental regulations.