We are Recruiting!
2022 has already seen us welcome a new Buyer, Systems Development Engineer, Production Supervisor, Technical Team Planner, Process and Project Engineer and Quality Inspector at H V Wooding. These new recruits will soon be followed by more staff as we further recruit to keep up with demand and aid company growth.
With the expansion of our business, we are always looking to recruit new staff across our manufacturing departments.  We are particularly interested in those with an engineering and machine operation background.
This is an opportunity to work with a modern thinking company that invests in both people and equipment to remain a leader in all the sectors of engineering and manufacturing they are involved with.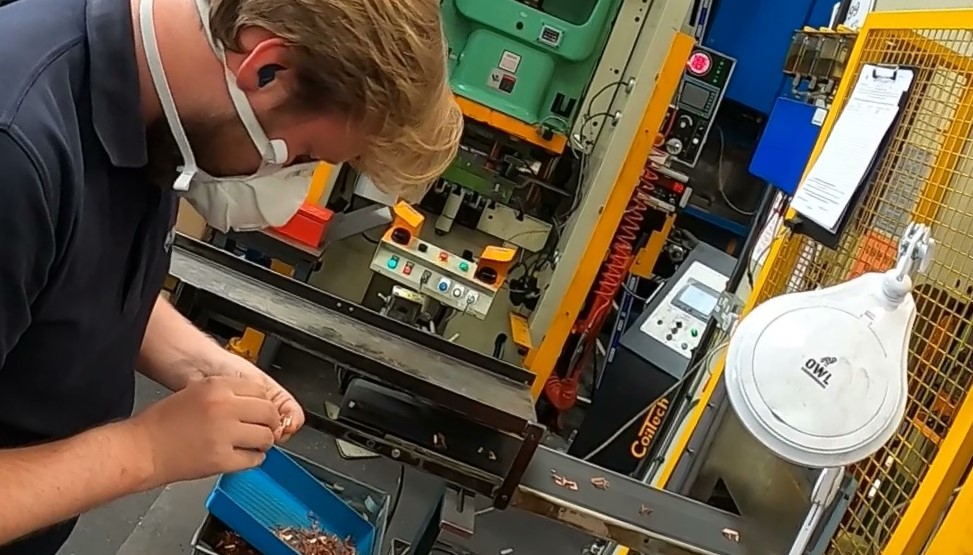 Roles available include:
Production Manager – Owing to continued growth and expansion we currently have a position for a Production Manager. This will be an active role "on the shop floor" focused on ensuring that customer due dates are met, and products are manufactured to the correct quality standards. You will have full responsibility for controlling staff and their performance and must be able to identify staffing levels and arrange shifts accordingly. It will also be part of this role to maintain an environment of continuous improvement and working practices through target setting activities.

Quality Inspector – responsible for ensuring that components produced are of the best quality and correct to customer specifications. You must be prepared to move around the company 's three quality areas to build up an all-round knowledge of QC procedures for this position. 

Press Brake Operative – You will need to be experienced in setting and operating Amada and Bystronic Press brake machines. Experience of using measuring equipment and the ability to read engineering drawings is also essential.

Laser Operative – The Laser Operator is responsible for producing components whilst ensuring maximum targets are met in terms of output. The operator must also ensure that all work schedules are carried out to satisfy customer demands whilst delivering high quality components.

Press Setter – The main responsibilities in this position will be to ensure that the presses and any other related equipment are set in a safe and reliable way whilst maintaining optimum production levels

Toolroom Assistant/Stack builder -We are looking to recruit a Stack builder to aid the Tool Room support for the Wire department.
If you are seeking a new role, and believe you have experience in Engineering / Manufacturing that may be suited to work within our business, we would love to hear from you, please email your CV to jgrimes@hvwooding.co.uk for consideration.