Harriet Wooding to swim the distance of the English Channel for Diabetes UK
Production Coordinator, Harriet Wooding is to swim 22 miles –  the distance of the English Channel –  for Diabetes UK as part of the Swim22 challenge.
Harriet will raise money to help fund Diabetes UK's vital work including the development of life-changing treatments and raising awareness of type 2 diabetes and how to manage it by making healthier choices day-to-day.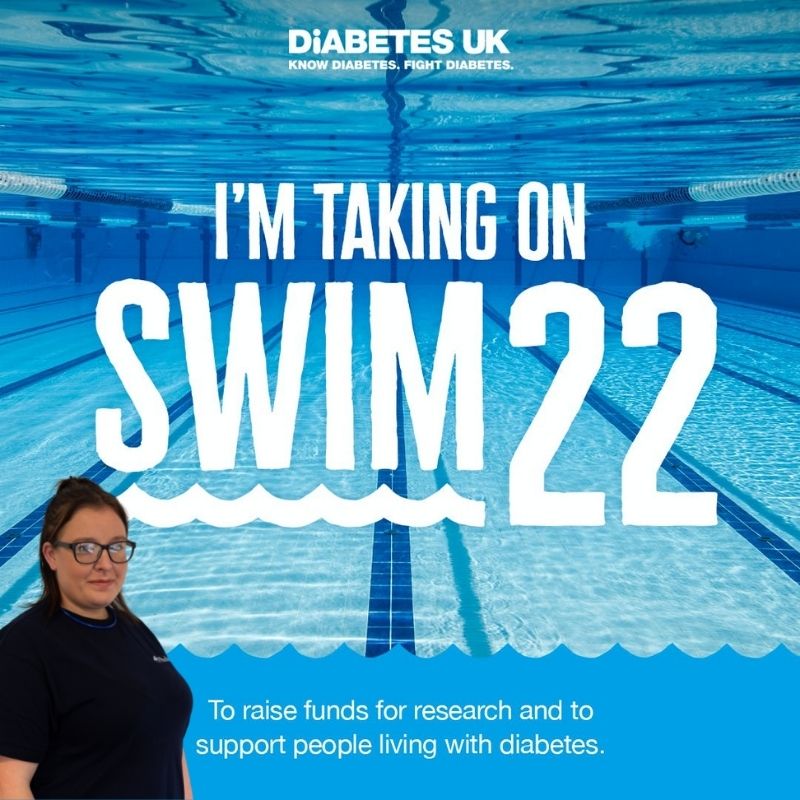 "There are 4.8 million people living with diabetes in the UK, the complications of which lead to over 500 premature deaths every week". said Harriet.
"That's why I'll be lowering my goggles and clocking up the lengths to raise money to fund research breakthroughs and support those living with diabetes.
I have friends and family that are diabetic and also have always wanted to complete a swim challenge. I am aiming to complete the 22 miles in 12 weeks by swimming 60 lengths 3 times a week – so 180 lengths over 3 swims a week".
22 miles equates to 35405.56 metres. That is 1770 lengths of a 20 metre pool.
We wish Harriet the best on this challenge! You can follow Harriet's journey here – Support Harriet in Swim22 (diabetes.org.uk)